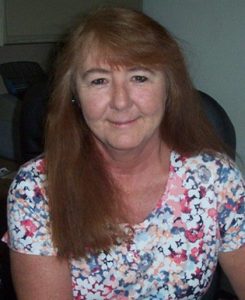 Beth Hixson
Owner - Broker
Location: Wellington Office
Direct Phone: 970-568-9475 ext: 101
Fax: 970-221-7237
Email: beth@bshins.com
Growing up in the Wellington area, I've seen a lot of changes. From gravel roads inside of town to pavement. From open farm land to houses. The growth has been good. When choosing a location to bring the agency out of the house, there wasn't a question. I'M COMING TO WELLINGTON!
I've been in the insurance business for 29 years and seen changes as well. With all the storms and the fires in 2012, the underwriting has tightened up. Premiums for homes and auto have increased and I don't see it slowing down.
I've been married for 42 years, to the same guy! We moved out of Wellington in 1993 and bought the house we've been in since, over by Douglas Reservoir. Have 2 sons, which attended Wellington schools and have 4 grandchildren, which 2 also attended Wellington schools.
I love helping people and making sure they are adequately covered for the assets they have.